When you're looking to buy a
spray gun kit
, you'll want to make sure that it has everything you need. A quality gun can make all the difference in the quality of your finished product. There are several different types of spray gun kits available, each with their own benefits and uses. In this article, we'll go over a few of the different types of guns, their benefits, and how to choose the best one for your needs.
If you're a painter who prefers to use a spray gun for larger jobs, the most popular types are those that come with a pressure regulator and three spray guns. Unlike most paint guns, these models come with a die-cast aluminum body and dual trigger controls for precise application. The spray guns have high-quality stainless steel or aluminum tips for a fine-quality finish. However, they cost between $500 and $600, and they're best suited for small jobs.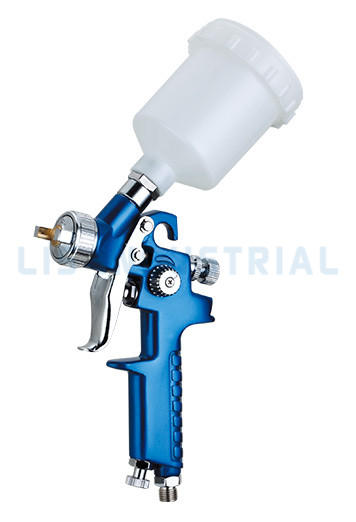 The HVLP spray gun is a good option for smaller projects, and it's lightweight and easy to use. It's a good option for small-scale projects, but if you're painting a whole vehicle, you'll want to consider a gravity feed spray paint gun instead. A gravity feed spray gun is easy to clean and does not require too much air pressure. If you're an amateur car painter, a gravity feed spray gun will work best for you.


When painting a car, you'll want to choose a high-quality paint gun. These sprayers can be extremely efficient and provide a professional-quality finish, which is difficult to get with manual methods. Many automotive paint spray guns come with a variety of spray tips, so you want to choose one that can be disassembled easily. Also, be sure that it has a variety of settings for the various types of paint you'll use.


Another benefit to a high-quality spray gun kit is that it delivers professional-grade work to amateurs, even those with a limited budget. Most affordable car spray painting kits have more features than professional ones, and the high-end models are designed for auto body shops. Whether you're doing an interior or exterior paint job, you'll be able to use one of these affordable spray gun kits to paint your car. A quality car spray gun will save you money and make it look great.